Black Powder Cowboy Ribeyes with Blue Cheese Butter and Rosemary Smoke
Ingredients
2 sticks butter - very soft and room temperature
¼ cup crumbled blue cheese
1 tablespoon stone ground mustard
1 tablespoon honey
1 zest from lemon
1 tablespoon minced fresh chives
1 recipe or bottle of Mauro Provision's black powder rub
4 sprigs of fresh rosemary, left out at room temp, uncovered for a couple hours or overnight, to dry out.
Instructions
Preheat oven to 225.
In a bowl, mix whisk together butter, blue cheese, mustard, honey, lemon zest and chives until uniform. Season to taste with salt and pepper. Using a spatula, scrape out onto plastic wrap, form into a log and refrigerate until firm.
Brush steaks with vegetable oil and coat in a good amount of the black powder rub. Place on wire-racked sheet pan (with foil or parchment on the bottom to make cleanup easier) and reverse-sear until 120-125 degrees. Could take an hour to hour and a half depending on thickness of steak.
Heat up a large cast iron skillet. Add a little oil to bottom and sear both sides of the steak for about a minute eat until properly seared and charred. Don't forget to hold upright with tongs to sear both edges.
Place on warm plate while we smoke the rosemary. Take rosemary sprig and blast with a torch to get smoking. Place on top of steak, next to a medallion of cold blue cheese butter. Immediately cover with a cloche or dome to trap in smoke. Server and slice tableside into manageable pieces.
Black Powder Rub
1/4 c black sesame seeds
1 tablespoons poppy seeds
2 tablespoons black peppercorns
1 teaspoon brown mustard seeds
1/4 c kosher salt
2 tablespoons dark brown sugar
1 teaspoon dehydrated onion
1 teaspoon granulated garlic
noted products
shop the kit
Want to make this yourself? Get the matching kit!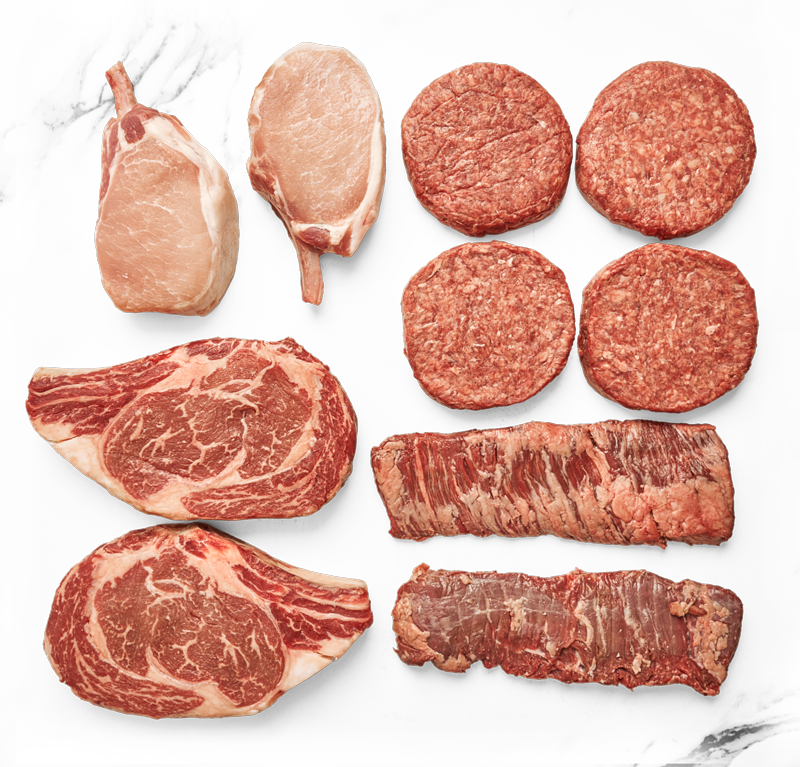 Big Shot VIP Box